ABOUT US
K Brothers Fence, Inc. is a family owned and operated business originally founded by Mike Kawka and his brothers in 1990. While earning his Bachelor's Degree from Columbia College, Mike also worked full-time for a fence company in Orland Park. He later purchased the fence company and started his own business in fencing. His wife, Gena Kawka is a former CPS teacher who resigned from teaching in 2010 to help Mike run the business. Due to significant growth, K Brothers Fence relocated in 2015 from Orland Park to a larger facility in Mokena.  Mike Kawka has over 40 years experience in fence construction, and K Brothers Fence has been in business now for over 35 years.
Mike and Gena Kawka reside in the area with their 3 children and a house full of fur babies.
OUR TEAM
Celebrating 17 consecutive years with an A+ Better Business Bureau rating.  
Our dedicated team members will assist you with any questions or concerns that you may have.  Please do not hesitate to call us, we are grateful for the opportunity to provide you with a positive experience with us and look forward to working with you!
Management Team:
Kara Meeuwes, CEO
Pedro Martinez, Senior Crew Leader
Irek Zmudzki,  Shop and Yard Manager
Brian Selmeister,  Scheduling / Installations Manager
Emily Moser,  Accounts Manager
Lori Gandy,  Scheduling Manager
Francisco Rojo, Crew Leader
Hugo Hernandez, Crew Leader
Victor Pirofalo,  Assistant Shop Manager
Cesar Tirado, Crew Leader
Brittany Cuttone,  Administrative Assistant
Zack Kawka, Crew Leader
Mike and Gena Kawka, Owners
Current Hours:
Mondays-Fridays: 9:00 a.m. – 4:00 p.m.
Saturdays and Sundays: Closed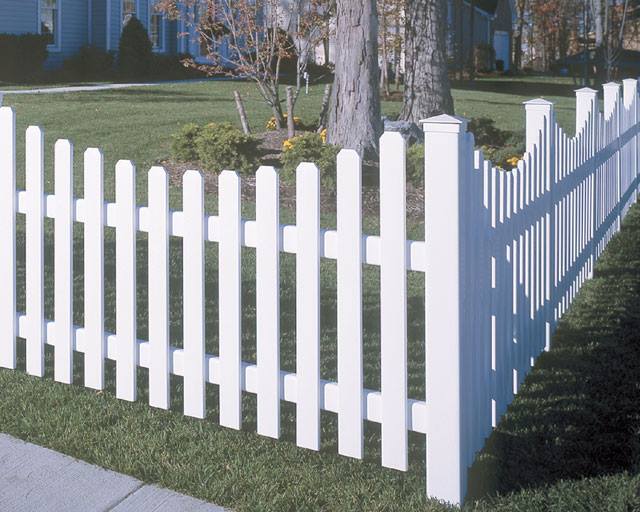 SALES DEPARTMENT:  Estimators will work with you on the design and planning for your project.  Your estimator will need a copy of your Plat of Survey and will measure the area in which you would like your fence or deck to be installed.  A sales folder will be provided for you with valuable information and details to help you decide on which products best meet your needs.
CUSTOMER SERVICE DEPARTMENT:  Customer Service Representatives process estimate requests, project plans, contracts, document all necessary records, order materials, contact J.U.L.I.E. , and update records.  All team members routinely assist customers with product information, permit information, project status, and payments.
SHOP/FABRICATION DEPARTMENT:   Stock is checked and material lists are prepared for material to be ordered.  Shipped materials are documented,  unloaded, inspected, organized, properly fabricated and carefully staged for installation.
SCHEDULING DEPARTMENT:   Our Scheduling Manager works closely with our Crew Leaders to both review and direct the scope of work for your fence project, verifies proper staging of materials, confirms that J.U.L.I.E. has marked your property for underground utility lines and schedules an inspector to come out for a hole inspection.  A tentative date is set, weather permitting, and contact is made with you to confirm the date for installation.
INSTALLATION TEAM:  An Installation Crew Leader will arrive with a crew on day of installation and will go over the entire layout of the project with you.  Upon completion of the project the Crew Leader will review the work with you to make sure that you are fully satisfied with your new fence.
SERVICE DEPARTMENT:  Our Service Department provides warranty work and any fence repair work that may be needed in the future.  Also, our Service Department may send a Finish-Up crew to hang your gates after the cement surrounding the gate posts has properly set.